Ethical Shoe Brands for Spring
Spring is upon us! I am soaking in every bit of sunshine I can before it turns triple digits on us here in the desert. Whether you're looking for a way to put a pop of color in your wardrobe, or you simply want to learn about ethical fashion brands for shoes, you've come to the right list!
Here are 7 of my favorite pairs of shoes for this season! Each retailer has multiple options that are perfect for spring, but will last for years to come. Make sure to click on the photos and browse around each website to find the best option for you!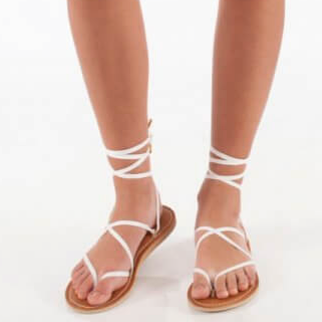 Leather Stitched Ribbon Sandals
Sseko Designs | $65 | Use stylemefair15 for 15% off!
These are completely customizable! You can purchase straps of various colors and textures, and tie them multiple ways to create unique looks with the same pair of sandals. (Pictured are the white spaghetti straps). These are also extremely comfortable!
*Articles may contain affiliate links, which means I could receive a small commission if you make a purchase. All opinions are 100% my own, thank you for supporting Style Me Fair!
*Cover photo credit to Vanessa Mona Hellman.