8 Zero Waste Swaps for an Eco-friendly Kitchen
It's no secret that plastic waste is a worldwide crisis- but knowing where to start in doing your part to contribute to the solution can be overwhelming!
Since eating food and cooking in the kitchen are one of the top causes of plastic waste and pollution, it may be best to start with a few simple zero waste swaps that will be easy to make and kind to Mother Earth!
Zero-Waste Swaps for a More Eco-Friendly Kitchen
The secret to stainless steel reusable straws is a straw cleaner! I use these every day for smoothies and coffee on the go!
Reusable Grocery Bags | $11
This is one of the easiest and best ways to reduce plastic waste! And while getting paper at the store is better than plastic, only 10% of items we recycle actually end up being repurposed. You can often purchase these at your local grocery store, and enter a lottery to win free groceries every time you use your own bag at Trader Joe's! These bags are $10 for a pack of 4!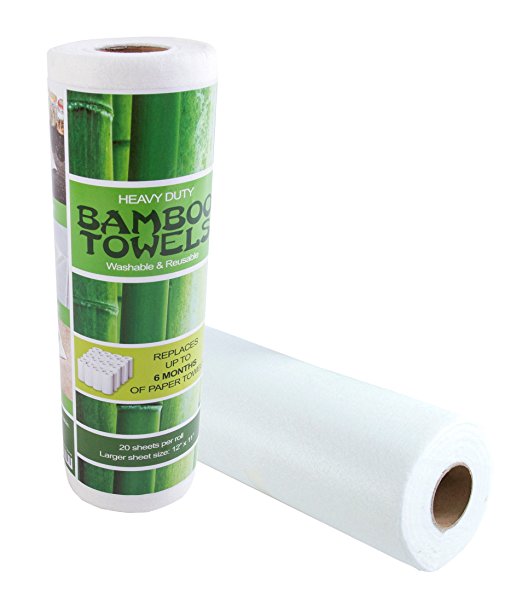 Reusable Bamboo "Paper" Towels | $7.50
Yes, you read that right! They look like a regular paper towel roll, but you can wash and reuse them! I have not used these myself, but I am fascinated by the idea and will definitely be purchasing a roll soon! Paper towels are my main downfall to creating waste in the kitchen. The reviews were all raving at how useful and helpful these were!
Creating less waste can be affordable, easy, and fun! Don't be overwhelmed by the vastness of the problem! Instead, take one step at a time to reduce your environmental footprint. Leave a comment below with one thing you're already doing to reduce waste, and one thing you'd like to implement to encourage others!
*This article contains affiliate links, which means I may receive a small commission if you make a purchase. Style Me Fair could not exist without the loving support of brands and readers, thank you!